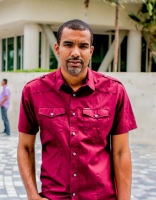 Rhys "R. Capone" Ebanks started playing music from a young age and along with Carlos "Gambino" Vargas started what was known as "Power Play" Disco in Cayman Brac during the early 90's.

     Rhys' hobbies include cycling, boating and spending time with his family. While live performances have taken somewhat of a backseat these days, he still enjoys building remixs and mixtapes in his spare time and when he is not working on music you can find him cycling the roads of Cayman.
Founding Member/DJ
     Pierre "Masta P" Foster started playing music at the age of 14 when the "Bonilla Brothers" (Moses, Osmand, Tito) introduced him to his first record. 
     Masta P joined forces with Simon Chinyee and Brian Eden to start "Apollo Disco" before moving on to join the Bonilla Brothers in the infamous "Outlaw Disco". Tito and Bonilla of Outlaw and Masta P would later start their own sound "Turbulance" which would be one of the top sound systems of the time. During these "learning" years, Masta P learned the ins and outs of the business by shadowing other DJs like Moses "DJ Moses" Bonilla, Arek "Atom Skillz" Gardner, John "Da Baptist" Watler, Rudolph "TNT" Davis, and others.

     In 2001 Masta P met R. Capone and once they got to know each other they quickly realized the shared the same passion for music, This led to the formation of Sound Revolution in 2003 and the rest is pretty much history. 
     Follow Masta P on any of his many Social Media Platforms and also listen to him weekly during "The Daily Special" Friday's, from 12-1pm on Star 92.7FM in the Cayman Islands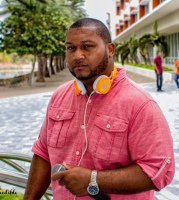 Founding Member/DJ
     Gambino started his musical career when he and childhood friend R. Capone started the Power Play Disco in Cayman Brac. Gambino shared the same great passion for music and the two share many memories of the parties they rocked to the wee hours of the morning. 
     While Gambino was at college overseas, R. Capone and Masta P decided the three should join forces and it only took Gambino once actually meeting to see that Masta P was serious about his craft. In 2003 the 3 travelled to Cayman Brac to play for a series of events during the Christmas/New Year period and even though this was the first time the 3 would actually play together the results are still talked about today as events that would go down in history and one that would cause a local Cayman Brac Bar to close for renovations shortly after!
     Follow Gambino on any of his many Social Media Platforms to catch him rocking a party near you!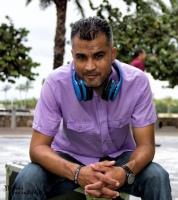 Carlos "Gambino" Vargas
Founding Member
Ryan "DJ Ryan" Linwood has always been popular on the Cayman party scene but with a slightly different role. Before embarking upon his DJ career in 2008, DJ Ryan was known as "Mad Dancer" and spent most of his time on the Dancefloor. Ryan always had a passion for music so after dancing it was only natural he would become interested in playing the songs he once danced to. While shadowing the likes of Linburn "DJ Lin" Eden and William "B Stylz" Whitelocke, Ryan gained incredible knowledge and showed great promise.

     Seeing how quickly Ryan was advancing and knowing that the sound needed some fresh "perspective", Masta P invited DJ Ryan to join Sound Revolution in 2009 and as a member he has been creating havoc in parties ever since. In the present Day Ryan plays a lead role in Sound Revolution as one of the most active DJs and continues to increase the Sound Revolution Fanbase. 
     Follow Ryan on any of his many Social Media Platforms and also listen to his popular radio show "The Shutdown Mix" on Star 92.7FM in the Cayman Islands.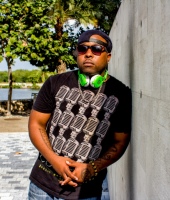 Ryan "DJ Ryan" Linwood
"
Mr. OMG "Gyaalllls, Laaaadies"
"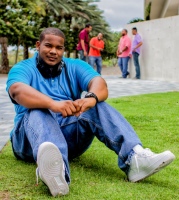 DJ Nigel started his DJ career in 2010 and quickly progressed as he learned the trade from Mark "DJ Natural" Cummings and other members of the "One World" DJ crew. Nigel went on to join One world and played for numerous events as a One World DJ. 

      Wanting to spread his wings and play for more of the "party" style events, Nigel started looking for bookings on his own and become the resident DJ at the Pirate's Cove Bar in East End. This is where the Sound Revolution crew first heard Nigel and was able to notice his potential. In 2014 DJ Nigel was invited to join Sound Revolution and has since then continued to grow as a member of thr Sound.

     Follow Nigel on any of his many Social Media Platforms to catch him rocking a party near you! 
Nigel "DJ Nigel" Smith